Views from near Muktinath, Nepal, to Dhaulagiri. The three layer image, assembled by Giel Swager, shows a photograph, an image generated using Terragen and High Asia DEM data, and another extracted from Google Earth.
The precise viewpoint coordinates are 28.8212 N, 83.8759 E.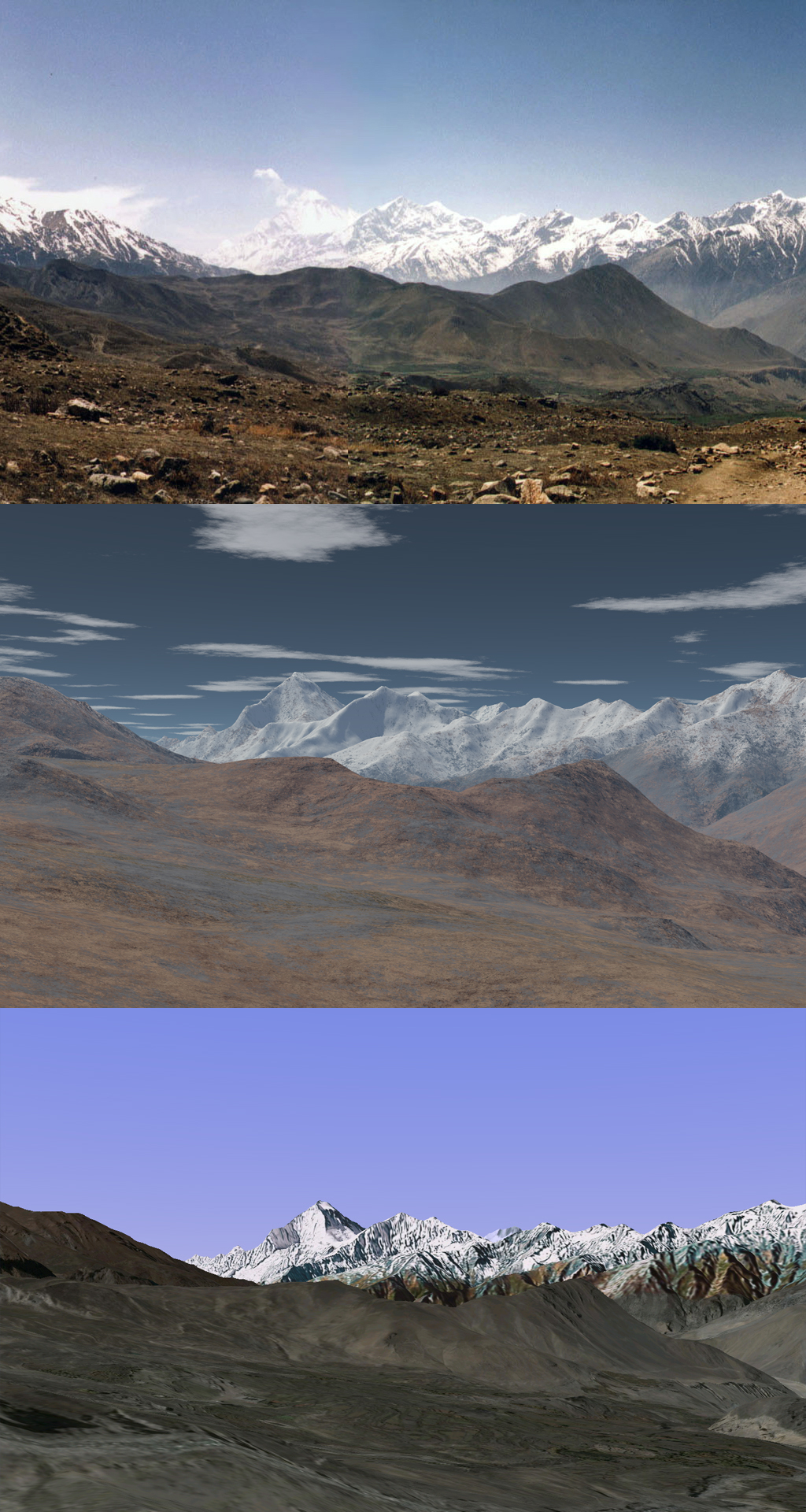 ---
The viewfinder panorama is shown below. Unlike the above images, it is not photo-realistic; its purpose is to provide summit identification and distances (shown in kilometres). The colors are used to provide distance contrast, and there is slight vertical magnification.